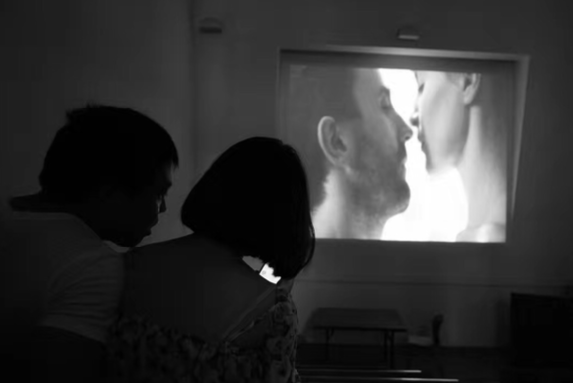 回顾法国历史,一提起La Belle Epoque(美丽年代),总让人们想起十九世纪末二十世纪上半叶(1880年开始到1939年)那个歌舞升平的年代:巴黎近郊红磨坊的康康舞,标志着中产阶级夜夜笙歌的生活;"新艺术"(Art Nouveau)的崛起在巴黎留下了浮华的建筑,至今依然是游人拍照的热门目标;方兴未艾的印象派和日新月异的科技成绩,让人们认为至少在欧洲,和平和进步能够永远继续下去。从"美丽年代" 走到动荡的二十世纪,在经过两次世界大战,冷战以及现在接二连三的恐怖袭击事件后,"美丽年代"仿佛成为了一段遥远而不可重现的记忆。然而,也有人指出"美丽年代" 营造的刻板印象掩盖了许多问题:法国当时的底层劳工生活艰巨,基本上没能感受到 "美丽年代"的艳丽夺目;"美丽年代"更多的是一种中产阶级的概念,一种当代人对现实生活不如意时候产生的一种怀旧幻想。
不可否认的是,并非每个人都享受"美丽年代"。在这个单元格里,我们活化"美丽年代" 的概念,它不再只局限于指向一段法国的历史,而是让它成为每个人通过奋斗都应该得到的时光:"美丽年代"属于那些为自己争取得舞台的人。从 21 世纪近两年拍摄的作品,到50年代法国电影巨匠雅克·德米(Jacques Demy)的作品,本单元格横跨半个世纪,沿着时间线回溯了"美丽年代"在银幕上的意义。
Looking back to the French history and mentioning "La Belle Epoque"(The Age of Beauty), a common notion of a moveable feast in Paris from late 19th century to World War I (1880 to 1914) will come to our mind: the cancan at Moulin Rouge in the suburb of Paris marked the nightlife of bourgeoisie; the rise of Art Nouveau left gaudy buildings, which are still the first choice of taking pictures as souvenirs; the ascendant Impressionist and rapid technological progress made people believe that at least in Europe the peace and the prosperity would keep going on forever.
After two world wars, the Cold War and a succession of terrorist attacks, the 20th century was the age of turbulence, and The Age of Beauty became a long memory, which cannot reproduce. However, others point out that many problems had been covered by the stereotyped image of The Age of Beauty: the laborers at the lowest level of the French social ladders at that time had a hard life, and barely felt the dazzling beauty of The Age of Beauty; The Age of Beauty is more of a bourgeois' concept, and a nostalgic dream that the modern people will have when they feel unhappy with the reality life.
It is undeniable that not everyone enjoys in " The Age of Beauty ". In this section, we activate the concept of the " The Age of Beauty ". It no longer means to a period of French history. Instead, it becomes a great time that everyone should have as long as he or she struggles to earn for it: The Age of Beauty belongs to the people who fight for themselves.
There are a display of films in 21th century and the works of Jacques Demy, a French film master in 1950th. Along the timeline, these works in this session cross half a century to go back the meaning of "The Age of Beauty".